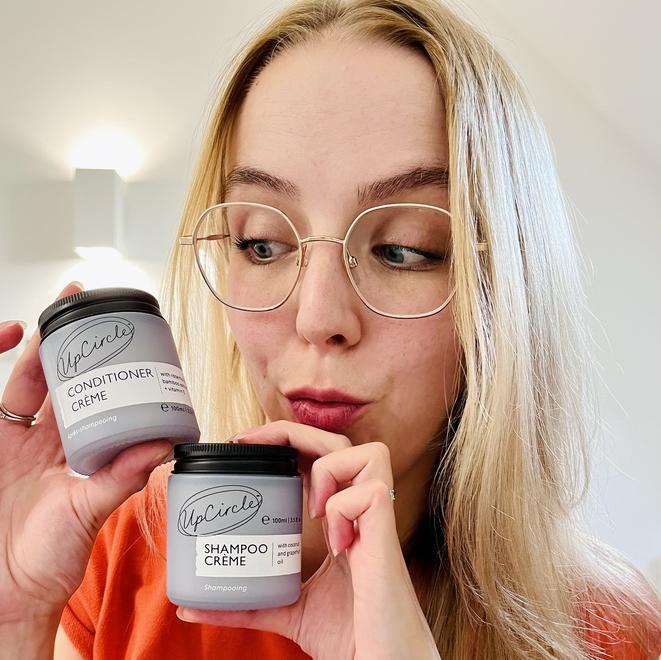 "I'm a senior hairstylist of 12 years. When I blow dried my hair after using this, I was
blown away!
"
An Innovative Natural Shampoo that delivers 3x the washes than regular shampoo ✨
Using upcycled pink berry and rosemary oil!
Discover The Effects On Your Hair!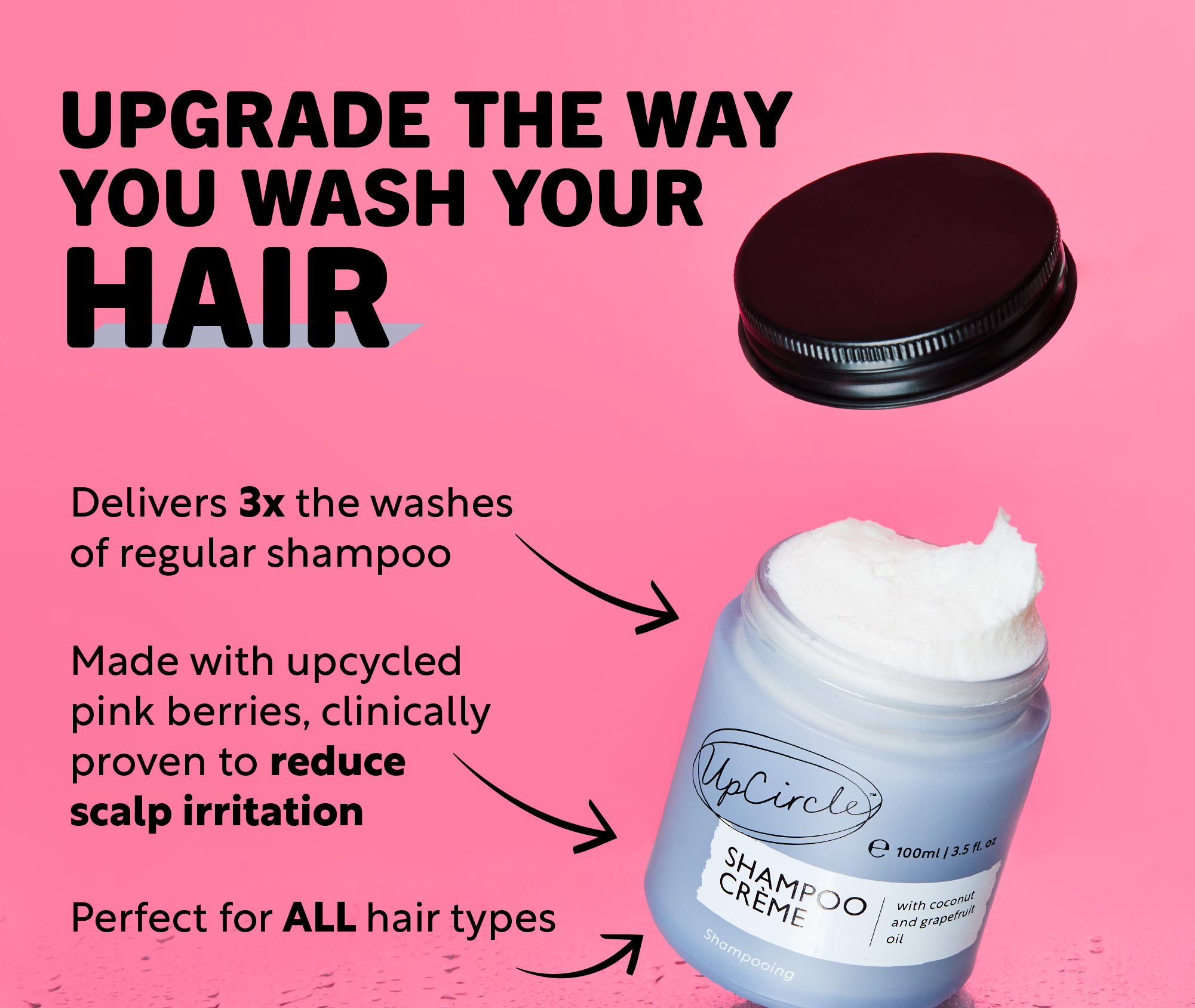 #1 Helps Reduce Scalp Irritation and Dandruff
Pink berry is a powerful ingredient, clinically proven to help reduce scalp irritation. It also helps reduce dandruff!
#2 Helps Strengthen and Promotes Hair Growth  
The ingredient I couldn't miss in this concentrated shampoo: rosemary oil. Known for its effectiveness for a healthy strong hair.
#3 Enhances Your Natural Hair Patterns
This innovative shampoo is perfect for all hair types. It supports your best hair and enhances its beautiful patterns.
⚠ Warning: You Won't Want To Live Without It!

Achieve Shiny & Healthy Hair
Restores the shine to your hair! It's deeply cleansing and nourishing, which leaves the hair naturally shiny!

Made with Upcycled Pink Berry
Did you know our upcycled pink berry has a higher anti-oxidant content than average? Meaning it's more effective!

Natural and Sulphate-free!
Our natural shampoo cleanses without stripping, unlike many chemical shampoos! It's sulphate-free, it lathers so well thanks to the coconut-based surfactant.
Hear From UpCircle Customers!
Hundreds of  ⭐⭐⭐⭐⭐  reviews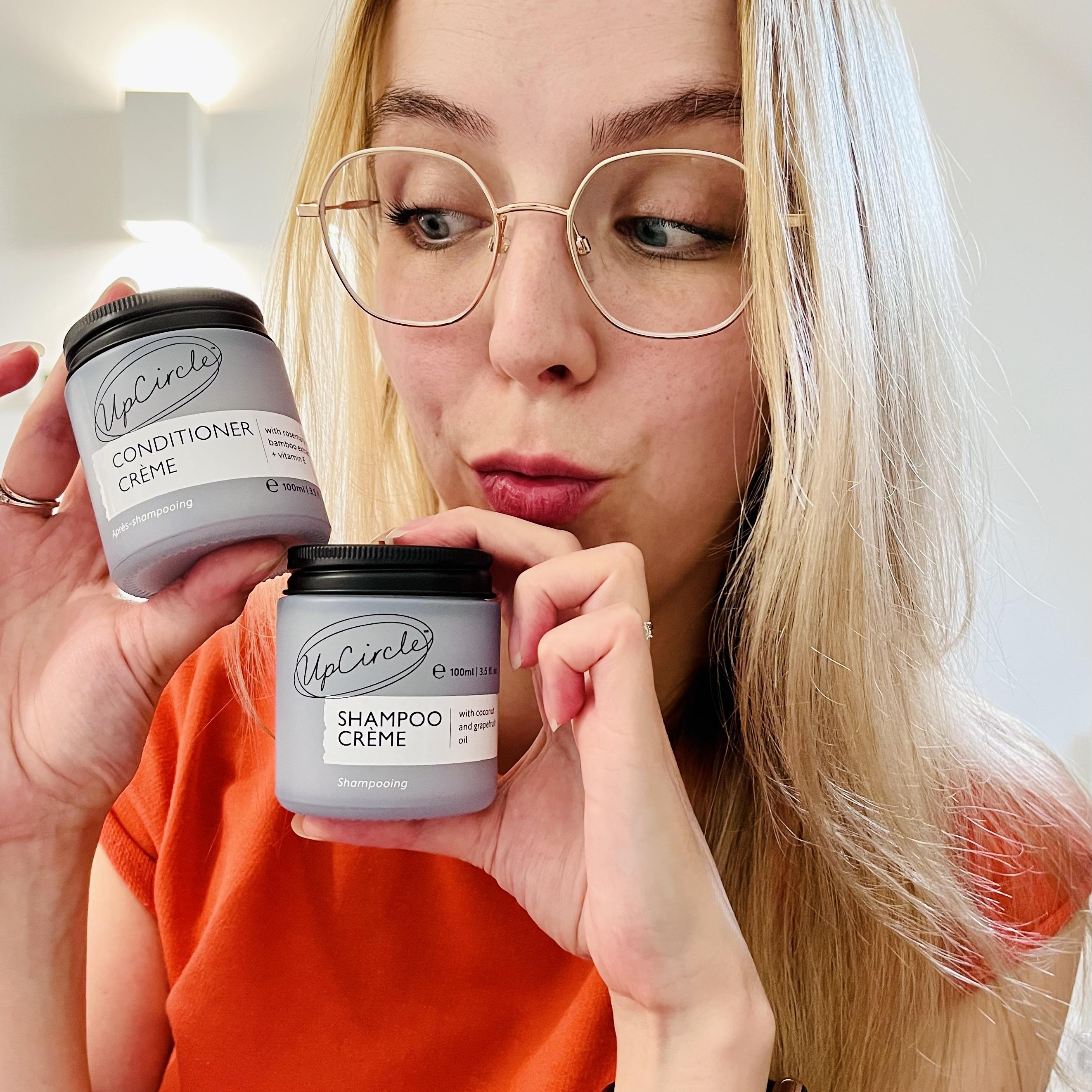 You will not be disappointed! This has completely transformed my hair post-partum, now it's softer and healthier than it's ever been!
Alice H, verified customer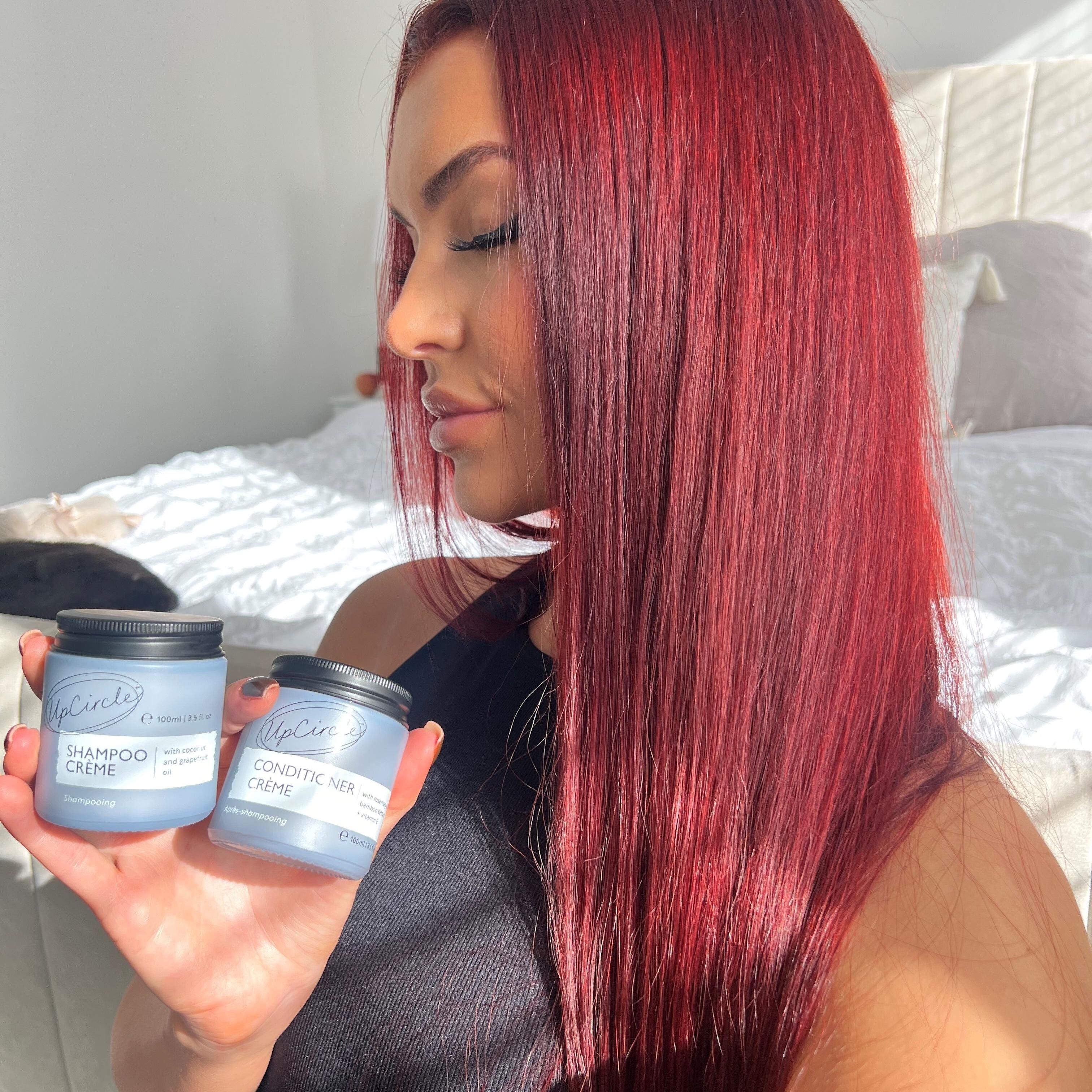 I was sceptical because of my long coloured hair, but actually... what a difference these two have made!! My hair now looks amazing and my colour is lasting a lot longer!
Savannah S, verified customer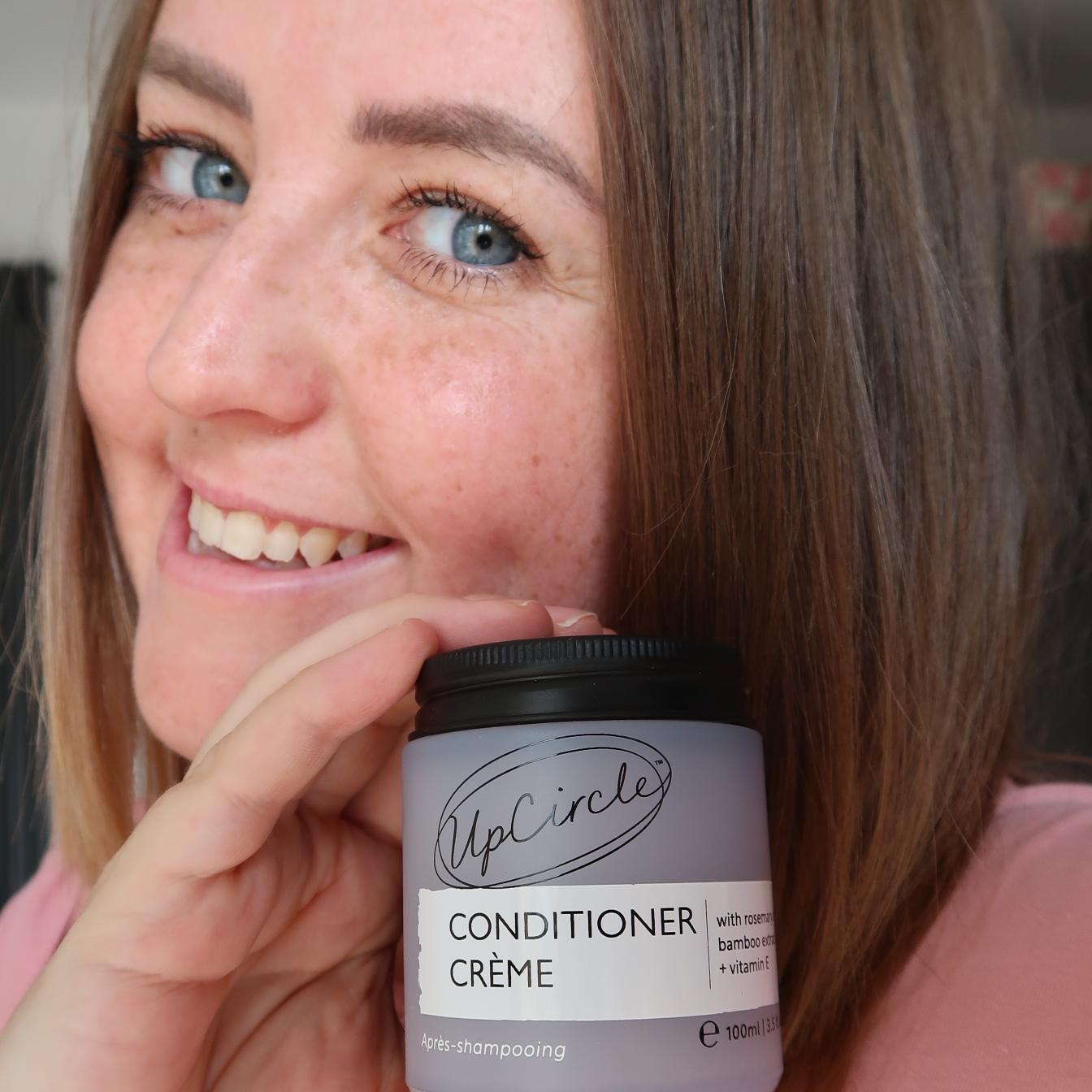 I have bad psoriasis on my scalp and the shampoo is incredible, leaves my hair clean and itch-free and the conditioner has improved my straw-like hair, now it's much healthier!
Fiona S, verified customer
"Love this brand. The products work so well. The ethics behind the company are brilliant. Highly recommend."
Pair with the Conditioner for Best Results! ✨
Upgrade To A Bundle + Save 20%
Or Just Buy The Shampoo For Now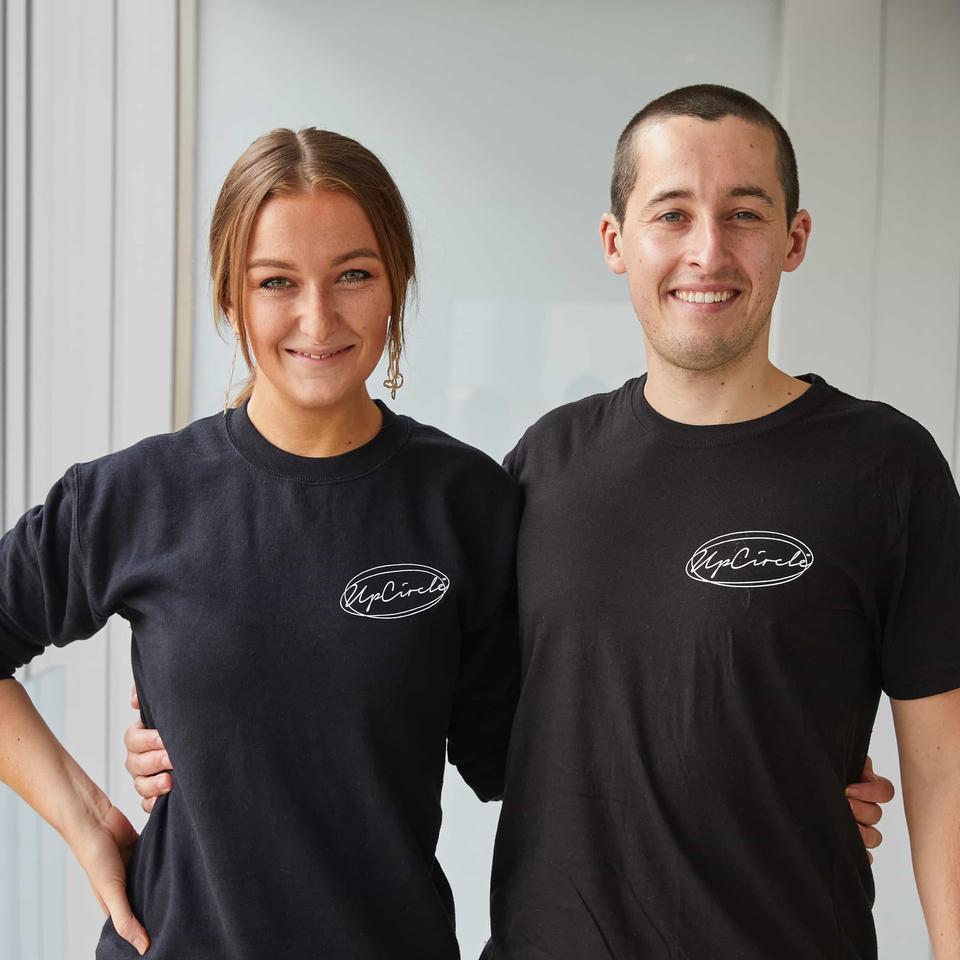 Siblings by chance, business partners by choice!
When we discovered that more than 500,000 tonnes of coffee grounds in the UK alone are sent to landfill, me and my brother Will started collecting coffee from different cafes across London and transforming them into skincare products.
Now, seven years later, we've saved 350 tonnes of coffee and rescued other ingredients from the argan tea, juice, olive, date and wood industries.
We became the #1 upcycled beauty brand in the UK, backed by dermatologist and celebs, proving to the world our skincare vision can be circular, affordable and effective!
Not Ready to Buy? Learn More About Us!